Patients benefit from our all-in-one LED light therapy devices designed to manage a variety of pain and skin conditions.
Best LED Light Therapy for Professionals: Celluma
Low-level light therapy (LLLT) delivered by high intensity light emitting diodes (or LED diodes) is a well-established science and a popular trend in aesthetic circles today for the improvement of skin health, tone, and texture.
Whether your clients are fighting acne or looking to reduce those fine lines and wrinkles, red light therapy has many health benefits and is a great non-invasive, non-toxic, and effective treatment option for a variety of skin conditions.
LED Red Light Therapy Devices
Advances in LED technology have improved dramatically in recent years and red light therapy devices are more affordable and more functional than ever.
While selecting the appropriate and best LED red light therapy device might seem overwhelming, it doesn't have to be!
LED Red Light Therapy Device Best Practices
There are established and simple guidelines to ensure a well-informed decision so you can choose the best LED red light therapy device for your practice or home.
The Celluma SERIES of LED red light therapy devices are the only light therapy devices which meet all proven scientific parameters to ensure effectiveness. Abiding by these parameters will give users the most health benefits. And these health benefits extend to all 14 devices including our handheld up through our full-body panel.
Skin Care at its Best
Whether you are a skin care professional specializing in aging skin and wrinkles or acne, or an at-home user, a well-researched LED red light therapy device will yield a quick return on investment, optimize client outcomes, improve patient satisfaction, increase referrals and enhance your bottom line through increased services, referrals and sales.
Tip 1 – Credentials are Important
First, choose a LED red light therapy device that is medically credentialed. This ensures the device has been reviewed for both efficacy and safety by the appropriate regulatory authorities.
The cleared indications-for-use should be relevant to the conditions you wish to address.
FDA Clearance is Important
For example, if you specialize in anti-aging but the professional red light therapy device is only cleared for acne, then this is not the best device for you or your patients looking to eliminate those fine lines and wrinkles.
Know What You Are Treating
There are little or no negative side effects from using LED red light therapy, but you do need to make sure the machine has the ability to address the specific skin (wrinkles) and health concerns (pain) of your client base.
For example, a chiropractor or acupuncturist should select a device that is proven and cleared by the FDA for the treatment of pain-related conditions, and aesthetic professionals need to source a red light therapy device that is FDA-cleared to treat aging skin, wrinkles, and acne conditions using blue light.
Tip 2 – Parameters for Best Professional Outcomes
Look for an efficient, multi-purpose professional multi-functional device that includes blue, red and near-infrared light therapy. Just like smartphones, today's best LED red light therapy devices are highly versatile, lightweight and streamlined.
LED Red Light Therapy Devices for Healthy Skin
Whether deciding between a canopy-style or a handheld LED red light therapy device, the best modern machines are designed for efficiency and can address a variety of skin and health conditions in a single machine, minimizing your investment and requiring minimal storage space.
Panel style LED red light therapy devices are ultimately more efficient and have an advantage over handheld LED machines in that they cover a larger treatment area without the inconvenience of having to hold the device during the treatment session.
LED Red Light Therapy Devices for Healthy Skin
In order for a LED red light therapy device to be effective, a specific amount of light energy must reach the target tissue to achieve favorable clinical outcomes.
When selecting the best LED light therapy device, there are several factors to consider which impact the body's ability to absorb the maximum amount of emitted energy.
Tip 3 – Choose the Correct Wavelengths (Colors)
The best device to choose is one emitting evidence-based wavelengths; blue, red and near-infrared.
These wavelengths have been proven to increase ATP production in cells which are compromised due to aging, illness, disease or just poor lifestyle choices.
Skin Health: Acne, Wrinkles & Pain
Blue LED light addresses acne issues, while red and near-infrared LED light decrease inflammation and increase micro-circulation to bring more oxygen and nutrients to the area.
In aesthetics, red and near-infrared are particularly desirable for their ability to stimulate fibroblast activity and boost collagen and elastin production.
The use of green, yellow, orange or amber wavelengths are not supported in credible scientific research and will only add to the cost of an LED red light therapy device with no added benefit.
When following the research and science, blue, red, and near-infrared are the key wavelengths to look for when considering the purchase of a red light therapy device. And these key parameters are true whether you are looking to purchase a full-body panel, a mask, or a handheld red light therapy device.
The Truth about Blue Light & Skin
Recently it seems that almost every aesthetics journal and newsletter are publishing anti-blue light articles espousing the detrimental effects to skin from over exposure to blue light.
The common thread in these articles seems to be the increased exposure from consumer electronics such as laptop computers, tablets and smart phones.
LED Red Light Therapy: Knowledge is Power in Skin Health
It's important to be able to distinguish between blue light marketing hype and what the science really says about the effectiveness of blue light in treating certain skin conditions.
To learn more about this important topic, check out our blog, Don't Fall for the Blue Light Myths.
Select a Shape-Taking LED Red Light Therapy Device
The efficaciousness of a light therapy session depends on the amount of energy absorbed by the cells.
It is best to choose a shape-taking LED red light therapy system which can contour closely to the treatment area for optimal energy absorption. Celluma is the only LED device that is patented to conform to the treatment area and to hold its shape without the need for a stand or a cradle.
Science Doesn't Lie
Laws of optical physics have established that the closer the red light therapy device is positioned to the skin, the more energy is absorbed.
Unlike any other LED red light therapy device on the market, Celluma LED devices offer a large treatment area that can contour around any body part including the face, neck and décolleté, as well as back, hands, feet, shoulder and knees. And our full-body panel gives you head-to-toe benefits. Remember, acne and wrinkles don't limit themselves to just the face!
This is a distinct advantage over rigid light therapy systems which have treatment placement limitations and where the distance between the light source and skin is difficult to keep constant, leading to inconsistent light absorption and subsequently a more inferior outcome.
Tip 5 – Correct Energy Dose for Best Outcomes
The beneficial effects of light therapy require a specific energy dose to be available for absorption by the tissue.
The correct parameters will result in processes known to enhance wound healing, reduce pain and improve skin health, as well as other clinical benefits.
The acceptable range of energy available for absorption at or close to the surface of the skin for an effective LED red light therapy device, is measured in Joules and should be in the range of 2-10 J/cm2.
Show Your Skin the Celluma Difference
Celluma is designed to meet these optimal considerations so you can get the best results possible.
Delivering the light energy in a pulsed manner has been shown in the clinical literature to enhance the cell's ability to absorb more energy over the treatment period.
For the best possible skin and pain outcomes, choose a device that offers pulsing as an option.
The Celluma SERIES of light therapy devices are the only medically credentialed LED canopy-style machines that offer pulsing as an option.
All Celluma light therapy devices automatically default to pulsing and may be turned off if continuous mode is preferred by the user.
LED Skin Health Improvements
Relaxing and rejuvenating, the Celluma can be used as a powerful stand-alone or adjunctive modality following a variety of services, including facials, laser, microdermabrasion, microneedling, peels, injections and much more.
It offers an excellent return on your investment, is easy to use, portable, and affordable.
In addition, a vast amount of marketing and educational assets are provided, as well as webinars and instructional videos.
Skin Health Practitioner Voices
But don't just take our word for it, just listen to what our practitioners have to say about their success using FDA-cleared Celluma LED red light therapy devices.
LED Red Light Love
"My therapies not only cover progressive skin care but total body wellness, so the Celluma was a natural choice to implement into my therapies.
"Adding advanced LED technology with the added benefit to mold the unit to adapt to body parts including legs, shoulders, and back for pain relief and also for the face, neck, and chest area for healthy aging and rejuvenating treatments is excellent, as it allows for larger surface coverage.
"The Celluma device is an integral part of my Masterlift therapy as well as including it in treatments for pain and injury.
"Its advanced technology allows the deeply penetrating wavelengths to interact as a cellular level giving relief to pain, reducing inflammation, and improvement in conditions such as acne."

– Marie Reynolds, Skin and Wellness Therapist, Fortnum and Mason, Piccadilly, London, MRL Clinic, Norfolk.
Go-to Skin Care Solutions
"Celluma LED Therapy is my go-to treatment modality for my clients looking to proactively treat their skin from home.
"Now more than ever, there has been a shift in our industry where our clients are looking to integrate more tech, alongside their skin care, to achieve their skin goals.
"In a market flooded by skin care gadgets, Celluma continues to set the bar with trusted technology backed by real science.
"I am beyond impressed by the literature and training provided by Celluma and am proud to be offering my clients a results-driven treatment therapy that truly heals from the inside out." –
Alicia Ng, Medical Aesthetician, Owner of Skin Forever Inc., Markham, Ontario, Canada.
Medical Grade LED Technology for the Skin
"The thing I love most about the Celluma is it's really the only medical grade non-invasive treatment that doesn't work through controlled injury.
"Celluma is very different because it really has no injury component to it. It's all about cell regeneration, getting the cells to function properly.
"Celluma is going to allow you to heal and get the results quicker." — Joshua Ross, L.E., Owner of SKINLAB in Brentwood, Calif.
Expanding Treatment Options with LED Red Light Therapy
"Being able to treat inflammatory skin conditions, revitalize tired and aging skin, as well as to deliver results for pain management and wound healing has broadened both my in-clinic and at-home treatment offering.
"Most importantly, my Celluma devices have taken out patients' results and satisfaction to the next level."
–Miss Sherina Balaratnam, MBBS, MRCS, MSc(UCL), Surgeon and Cosmetic Doctor, Medical Director, S-Thetics Clinic in Beaconsfield, Buckinghamshire (UK)
LED Red Light Therapy in the UK
"Celluma complements our skin health ethos of transforming skin without unnecessary injury or trauma.
"As an acne specialist clinic, Celluma plays a pivotal role in helping our clients achieve clear, healthy skin.
"It's been life changing for my clients. I couldn't imagine clinic life without it."
–Victoria Shields, Clinic Owner & Director, The Skin Health Clinic in Poyntzpass, Newry, UK.
Top of the Skin Care List
"Celluma is at the top of my list. I find Celluma to be miles ahead of the competition when it comes to the technology, efficacy, and proven science.
"The results achieved with Celluma continue to blow me away. It is one of the most important parts of my facials, whether treating acne, soothing inflammation and healing the skin, or injecting a healthy glow, assisting with age-management and treating pain.
"There's nothing quite like it."
–Dawn Hill, Facialist and Clinic Director, Floraison in Dublin, Ireland.
Do Your Red Light Research
"After wasting money on unreliable LED devices and doing my research, I came to the conclusion that Celluma had the science to back up their results.
"It was the science and detailed data that convinced me they were the right product for GLOW Skincare.
"I love working with Celluma. They ship fast, give you all the knowledge about light therapy you could ever need, and go above and beyond when it comes to supporting their estheticians.
"I really believe that the science behind Celluma stands out. Everything about their devices and how they work comes from the science and proven research behind light therapy.
"The proof is in the SKIN for me. My panels are easy to use, reliable and effective. I can't live without my daily Celluma!" –Kasey Boone, Esthetician & Owner of GLOW Skincare
Client Approved for Pain, Wrinkles & Aging Skin
"I have been using Celluma professionally for two months now and have received extremely positive feedback from my clients. One particular client of mine shared her experience after using her Celluma PRO for a few months for anti-aging benefits on the face and to reduce aches and pains in her hips from arthritis.
"After using the Celluma PRO 3-5 times a week, her skin noticeably improved on her face. And using it on the aches and pain setting daily, the pain in her hips greatly improved as well as her range of motion.
"This client decided to purchase the Celluma DELUX after having such successful results with Celluma. My client and her husband have used their Celluma DELUX daily for the last month on the aches and pain setting. They both noticed less aches and pains after aggressive workouts and no longer needed to take Ibuprofen.
"They also noticed using Celluma DELUX makes them very relaxed just like getting a really great massage. They also both noticed that since they are both more relaxed their blood pressure is down. So happy to hear such rewarding benefits from using Celluma from my amazing clients." –Ashley Petersen, Esthetician, InStyle Salon Suites in Encinitas, Calif.
Red Light Therapy Success for the Skin
"As an Esthetician for 30 years, I love my Celluma for the many benefits the light provides to keep my skin healthy. For my acne clients, I support by helping in reducing both the redness and the bacteria that surround the follicles. I also love the Celluma for my aging clients as they report improvement in facial wrinkles, skin texture, and firmness. It is comforting to me that Celluma is FDA cleared to relieve arthritic pain, muscle joint pain, and stiffness." –Shlomit Heller
Massage Therapy + Red Light Therapy
"I have owned the Celluma PRO for about 4 years. I am a professional bodyworker and use this for clients doing corrective massage and bodywork and for my own skincare regimen. I love this device. I have a whole collection of expensive alternative medical devices, and this is one of my favorites and by far not my most expensive one." –W. Scott Anderson
A Closer Light Source Makes A Better Treatment
Patented technology allows our light sources to get closer to the body by utilizing the inverse square law, maximizing light therapy potential more than any other LED device.
Celluma offers a convenient solution in our versatile, all-in-one systems.
While similar LED devices on the market claim similar results, they often require you to buy multiple panels and accessories in order to treat specific conditions or accommodate different parts of the body.
Celluma products are FDA cleared* for pain management and skin conditions, Celluma uses light energy to improve cellular health by accelerating the repair and replenishment of compromised tissue cells.
See The Results
*Celluma is not FDA cleared for use by children under 12 years of age.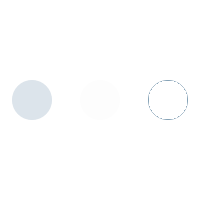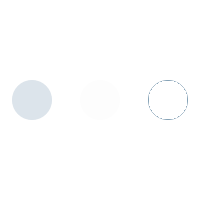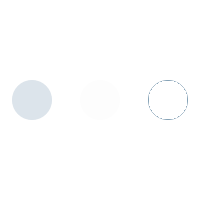 Clinical Research
See why Celluma is a prefered low-level light therapy device for wellness, pain, and skin specialists.
Anti-Aging
Pain Management
Acne Treatment
Wound Healing
Our International Distributors
If your country is not listed, please email info@celluma.com
The Celluma family of products can be found in the offices of doctors and estheticians across the country.
Patients are seeing unparalleled results

Urszula

Alexksandra's European Skin Care

Celluma creates a relaxing spa atmosphere for my clients. It's one of the best investments I've made in my business.

Trecy Marr L.E.

Trinity Esthetics

+

I've been utilizing LED for years but the Celluma panel has made the treatment oh so much easier. You do need to have LED very close to tissue which is why the Celluma is a lifesaver. Love, love, love the ability to wash, scrub, extract, LED, treat, mask, etc, and be done. The results are fantastic!

Dr. Beth Kiser

Dr. Beth Kiser

+

My husband has used the Celluma for three days in a row on multiple body parts and he is happy to report that the unrelenting heel pain is decreasing. Happy Day!!! The left wrist gets used and abused quite a bit, but he has more hope now that his guitar playing days won't be over and he will be able to continue to make art with his hands. Update: when my husband got out of bed this morning, his heel pain wasn't there...for the first time in, well, we can't remember how long... with only 8 consecutive days of using the Celluma!! Thank you so very much!

+

Jenny Zarate L.E.

Montara, CA

I was a bit hesitant at investing in a Celluma, but I shouldn't have hesitated; I couldn't be happier. The results are fast and remarkable. My clients love it. I love it. On another note, the customer service is beyond amazing. They are quick to respond to questions and inquiries and beyond friendly! Thanks for transforming my business!

+

Elyse Helene L.E.

Love Skin Nashville - Nashville, TN

LOVE Celluma! One of my favorite necessities to my treatment room! I have been a licensed Esthetician for 9 years and have no idea how I lived without this before! I have clients with acne and Celluma helped rid and smooth out the texture. For clients with aging skin; their skin starts looking firmer & tighter. Many clients call this my "magic light," because to them it really is magic! I could go on and on about the stories and positive results with this device, but that would be too much to read. Lastly, you can have a good product, but the customer service and support is on par as well (which can be hard to find), every time I call in to ask a question, everyone is so helpful & friendly. I would highly recommend trying a treatment with Celluma or buying the device.

'